The decision to send your child to nursery is a big step, you love them more than anything and you want to make sure your child is receiving only the best levels of care – you're their parent after all. There are lots of options out there in terms of nurseries, and choosing between them can be hard. To help, we've compiled a checklist of things you'll want to know and questions you can ask. Read on to find out more…
How to Choose a Nursery
The Location and Facilities

Where is the nursery?
What facilities are there?
What is the emotional environment like?

The Activities and Education (eyfs, toys, play etc)

Activities and programmes
Tracking, learning and progress
Learning about the outside world

Bringing it all together
The Location and Facilities
Where is the nursery?
The first thing to consider is its proximity to either your home or your work – different people are going to need different things. For some people the right choice is going to be having a nursery which is close to work, so that you can drop off and pick up as part of your commute. Other parents with larger families might prioritise having a nursery that is close to their home so that it's easier for nominated carers to pick your child up. The next thing to consider is the actual location of the nursery. Is it easy to get to? Is it close to main roads? If it is close to main roads, check what provisions are in place to stop accidents from happening; this can include making sure there are strong fences and walls around the area so stray pedestrians or vehicles can't enter the nursery space. After you've answered these location questions, ask whether you're happy leaving your child in this neighbourhood. If you don't feel confident with your child's safety, don't risk it.
What facilities are there?
Is the nursery suitable for children with special needs? How many children does the nursery accommodate at any one time? Not only do you need to consider the number of other children around, but you should also consider what age ranges are cared for and how this affects the facilities. Six month olds will need spaces for naps during the day, whereas 4 year olds usually won't. In addition to the indoor facilities, are there dedicated outdoor spaces for the children to play in? Having outdoor spaces allows children to run around and burn off energy, and promotes physical activity later on in life. At Tiny Tree we have specific outdoor play spaces, a woodland area and 4 internal rooms:
Baby Room
Toddler Room
Over 2's Room
Preschool Room
So ask yourself, is there enough space for all the children and the equipment they all need? While we're thinking of equipment, what equipment is there for different age groups? At different ages children benefit from different materials; their varying levels of motor skills can mean that pens will be of limited use to an 18 month old, and blocks are inappropriate for preparing a 4 year old to start at school. Going back to the facilities, assess whether or not the space is child friendly and whether it encourages independence and personal growth. By having chairs, desks, toilets and cupboards at child appropriate levels there is encouragement for your son or daughter to act independently and learn to function without always needing an adult's help. Having toy cupboards which are at heights children can access helps them to assist with learning to tidy up and be organised.
What is the emotional environment like?
The last thing to consider with the facilities is what kind of moods they inspire; will your child be inspired to learn and grow here? Signs of a good nursery include having children's work displayed, having clear organisation for things like toys and craft materials and visible reminders to wash your hands or hang up your coat when you come inside. This is the space where your child will spend large amounts of time after all, so you want to ensure that they're happy and comfortable. A happy toddler or 4 year old is rarely quiet, so a lively hum is a far better sign than a hushed silence (except during nap time of course!)
The Timings
Opening times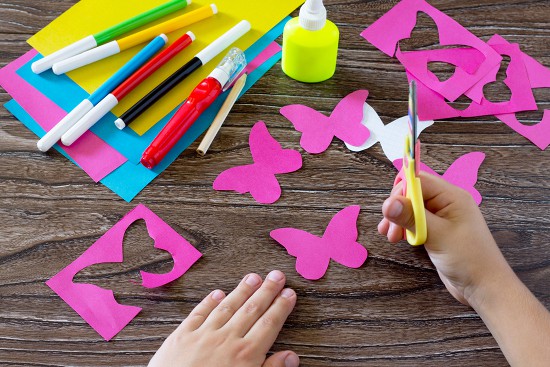 What time does the nursery open and close? If you don't have flexible employers, then the likelihood is that you'll have to schedule taking your child to nursery (and collecting them from it) outside of your fixed working hours. Tiny Tree's hours are 7:30am – 6pm, but different nurseries may have different opening and closing times. After you've considered this, check what dates the nursery is closed for during the year, such as for national or religious holidays or staff training days.
Routines
Is there a daily routine at the nursery for the children? If so, what is it? It could be that outside activity is incorporated into every day, but only in the afternoon, which wouldn't benefit children who only come in for the morning session. Daily routines should also outline what the nursery's pick up schedule and process is – making sure that only approved people (dictated by you) can come and collect your son or daughter. Another question to ask is what the sickness policy is; whilst it may be annoying that your 9 month old has to come home if they are sick more than once after feeding, it's reassuring to know that they're keeping an eye on your little person.
The Staff and Parents
Staff numbers and qualifications
First question – what is the ratio of staff to children? Dependent upon the age of the child this can vary from 1:3 up to 1:13. Feel free to ask what these ratios are because it will help you figure out how much time and attention each child will be receiving and what stresses the staff may be placed under. When you know how many staff there are, find out what qualifications staff members have. Whilst all staff members must have clear criminal records, the requirements for qualifications varies. Typically, nursery staff will have at least a level 2 or 3 qualification in Childcare or Early Years – this could be a BTEC, NVQ, or a degree in related subjects.
Key people
When you've asked those initial questions find out whether or not you'll have a direct line of communication about your child. Tiny Tree chooses to give each child a dedicated Key Person who continually monitors your child's progress and will keep you informed about their wellbeing and learning and development. As a parent, you'll want to be kept in the loop, and nurseries should support that! Will there be regular meetings for you to discuss your child, or is there an open door policy to discuss any concerns? Once you've answered these questions you might find it helpful to get reviews from other parents. If you visit the nursery when other parents are around, you should be able to ask them directly, but if this isn't the case, then the nursery should be able to provide you with at least 2 or 3 different references/testimonials from other parents.
The Activities and Education (eyfs, toys, play etc)
Activities and programmes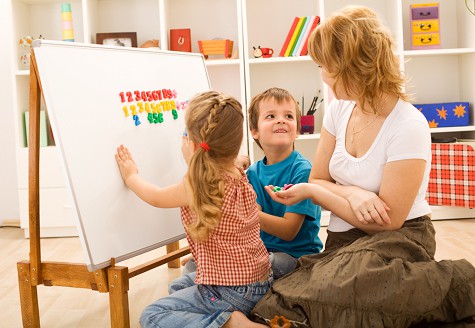 This ties into the previous question about daily or weekly routines: Nursery is the step between life at home and life in school and it's crucial to make the most of this time! Learning doesn't just happen through formal study, so take a look at what toys are around, what activities the children take part in and how the nursery approaches learning. What activities are toddlers taking part in, and what toys are they encouraged to play with? For example, playing with toy foods and kitchens will help children comprehend the importance of eating healthily and the process involved in creating meals. Boys and girls both benefit from learning home skills, or playing with blocks to begin to understand more complex concepts such as gravity and engineering. It's never too early to start!
For older children this is the last major chance that children will have to play all day, every day, but equally it's important for children to be ready to start school.Whether your child has additional learning needs or not, ask what provisions are in place to help children of all ages and abilities to learn and reach their full potential. Tiny Tree balances all of these elements and questions by focusing on learning through play; your child enjoys their days and comes to associate learning with fun and fulfillment.
Tracking learning and progress
Nurseries in England must follow the Early Years Foundation Stage (EYFS) framework, which will not only focus on introducing your child to the academic world, but also focuses on their personal and social development. So ask how this is pursued. The balance between learning and play is important. Nurseries should be able to show you examples of different activities and how this influences a child's learning. We have another blog which fully breaks down the EYFS framework, which you can find here. Make sure you understand what and how children will be learning; it'll take a weight off of your mind as time goes on. In addition to this, many nurseries now keep learning diaries for children, so that you can see what your child is learning and can actively track their progress. Keeping parents involved in learning (as well as in pastoral aspects of nursery life) allows everyone to celebrate development and quickly address any issues that arise.
Learning about the outside world
Another question you might want to consider is whether the staff and children are representative of the local community around you. No matter where you are in the UK, part of the EYFS framework is learning about the wider world around your child, including festivals from different cultures. Encouraging respect for people of all backgrounds is an important part of growing up and introducing your child to new concepts earlier on can help give a good grounding for later life.
Bringing it all together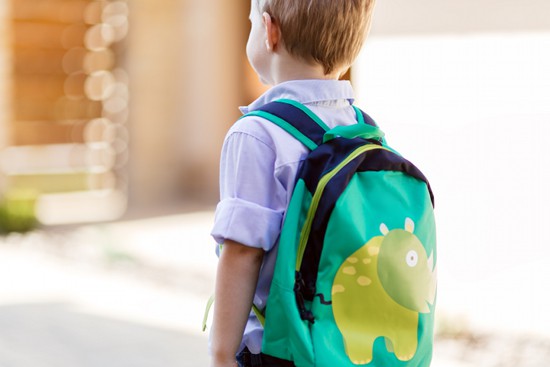 When you've found answers for all the above questions, you'll have a pretty good idea of whether a nursery is a good fit for you and your child, but be sure to ask any other questions that come to mind! This is your child after all, and you should be confident in the choice to put them in someone else's care. So if you have any questions for us, don't hesitate to get in touch, we'd love to hear from you.