Whether you have a fussy eater in your household, or you would just like a few more go-to recipes to add to your repertoire; the below recipes will be a hit with all of the family.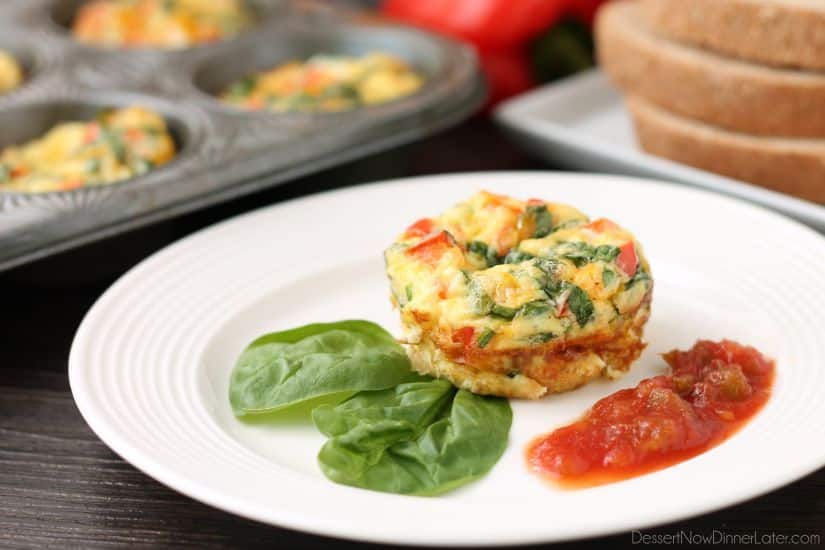 1. Breakfast Egg Muffins
These easy breakfast muffins are a great way of getting your kids to eat veg, as they're super colourful and you can hide lots of different vegetables in them when finely chopped. Follow our simple recipe below, or mix it up with some seasonal options.
Ingredients
1 none cooking spray

6 large egg

1/4 cup milk

1/8 teaspoon salt

1/8 teaspoon black pepper, ground

1 medium bell pepper, red

3/4 cup spinach

1 ounce cheddar cheese
Method
Spray a muffin tin with cooking spray and  set aside. Preheat oven to 190°C.

Whisk the eggs and milk together in a bowl. Season with salt and pepper.

Dice the bell pepper into small pieces. Stack the spinach leaves, roll them up, and slice them thin.

Add the peppers, spinach, and shredded cheddar to the egg mixture.

Fill muffin cups 3/4 full and bake for 20-25 minutes until the center is set and no longer runny.

Allow to cool slightly before serving.

2. Sandwich Stars
This one might not be reinventing the wheel, but it does make the humble sandwich a lot more fun to eat for little ones. Using cookie cutters, simply prepare your kids favourite sandwich and then cut into fun shapes for them to enjoy. This one can even take a festive twist if you have any santa or snowman shaped cutters to use! Decorate using more filling, or pieces of fruit and veg to give your characters some personality.
         3. Rainbow Fruit Skewers
These vitamin-packed skewers are a fun and colourful way of getting your kids to enjoy their 5 a day. They'll even love helping out, as it's super quick and easy to prepare.
Ingredients
7 raspberries

7 hulled strawberries

7 tangerine segments

7 cubes peeled mango

7 peeled pineapple chunks

7 peeled kiwi fruit chunks

7 green grapes

7 red grapes

14 blueberries
Method
Take 7 wooden skewers and thread the following fruit onto each – 1 raspberry, 1 hulled strawberry, 1 tangerine segment, 1 cube of peeled mango, 1 chunk of peeled pineapple, 1 chunk of peeled kiwi, 1 green and 1 red grape, and finish off with 2 blueberries. Arrange in a rainbow shape and let everyone help themselves.
Let us know if you try any of these out by tagging us in your snaps over on Instagram!