It's almost that time of year again, when everyone is at home spending some quality time together. You may be wondering how you're going to keep everyone entertained during this time, but don't worry, we've come up with some fun DIY/craft activities below!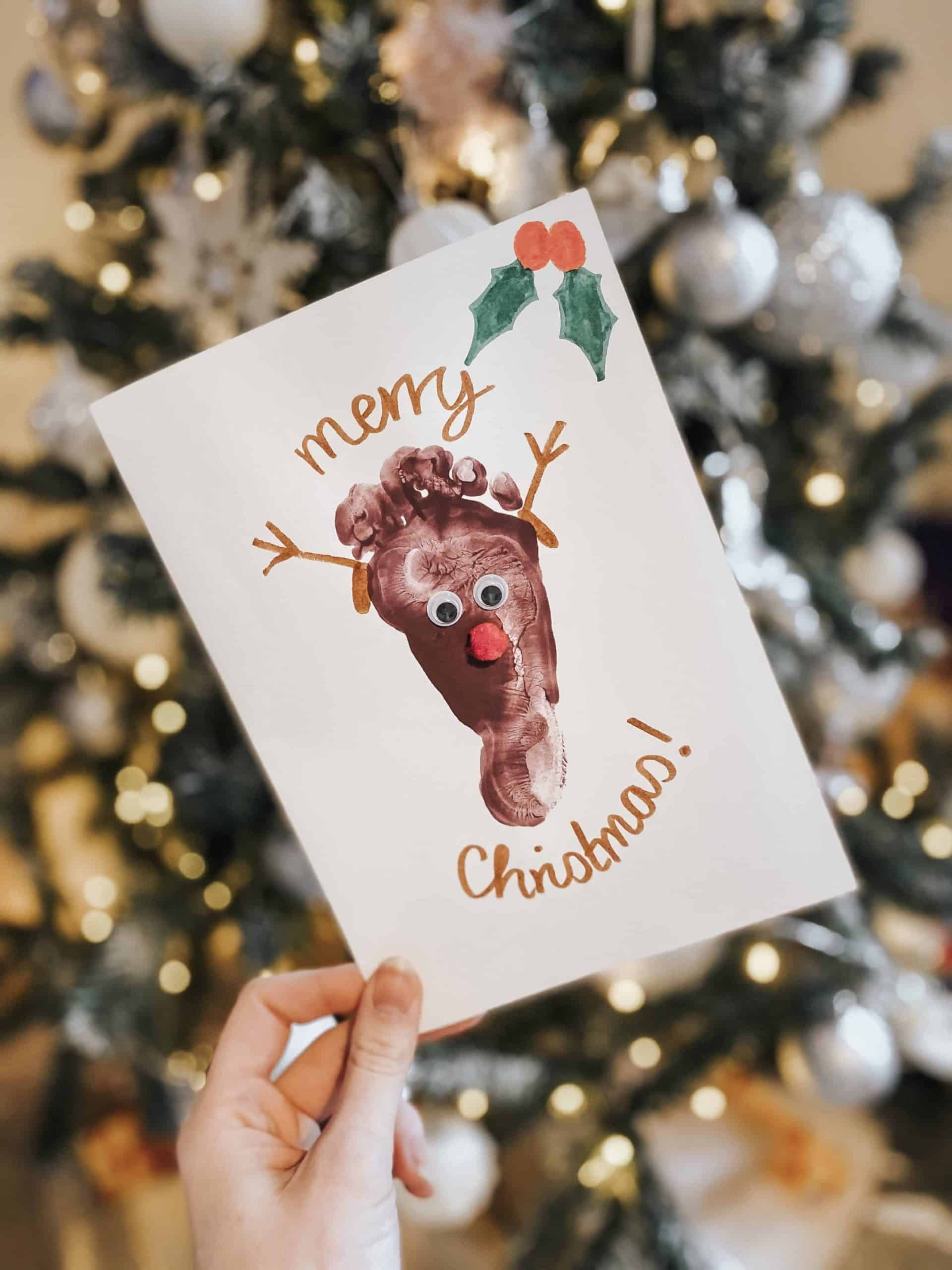 Reindeer Christmas Cards
Using some brown paint (just mix red and blue together), simply paint your little one's foot and stamp onto white card. This is now your reindeer's face! Once dry, draw on some antlers, ears and your Christmas messaging. Finally, using a glue stick, place two googley eyes and a red pompom on for his nose.
Character Hands
You can let your little one's imagination go wild with this simple craft activity. Trace their hand onto some card and then cut out. You can then choose to create an elf face, Santa, reindeer with the fingers pointing up. However, turn this upside down, and you can decorate your own Christmas tree. You can use anything you have lying around such as glitter, cotton wool, pompoms, etc – it's entirely up to you!
Character Headbands
These are a great idea for the kids to make ahead of Christmas day, and could even be worn at the Christmas dinner table! Start by measuring your child's head for the band. Cut out a thick strip of card to this length and glue the edges together. Next, cut out a round shape for the character face and glue to the front of your band. Tip: if you glue to the part where your band joins, this will help to hide the edges. The next stage is up to you and the character that you want to create. You could cut out Santa's hat, Rudolph's antlers or an elf's hat – it's entirely up to yourself. Once finished, your little one can wear with pride!
We hope you love these activities this Christmas, so don't forget to tag us in your snaps if you make any over on Instagram.